Welcome to the 2022 Most Epic Christmas Playlist. EVER!!
Sort of an off year for holiday music overall – I don't remember working this hard to pull a list together in quite a few years, despite TONs of new material. Still, culled down to the very best bits – the whole point of The List – we're in good shape for a delightful soundtrack for the 2022 holiday season.
Musically, it was a quite literally a family affair this year: all kinds of artists dragging their clan in. The highlights of these (says me) were Gloria Estefan's "Estefan Family Christmas" and "A Family Christmas" from Italian tenor Andrea Bocelli. And listen, no judgements. Pimping out your kids/grandkids to make an extra buck at Christmas may be the single best reason I've heard for having children at all.
Gloria's album features her daughter Emily (whose voice has a rock quality, quite different from mom's), and her grandson Sasha (not by Emily). Sasha is a generation removed and only 10 years old, but his voice is eerily similar to Gloria's–what with the throaty placement, the pear-shaped tones, and all the scooping and sliding. You know, more sort of "popping by" to visit the note on the way to somewhere else than actually singing it. His solo track "It's A Marshmallow World" in Disc 2 is a lot of fun.
And then there's the Bocelli's. This one features Andrea's son Matteo and daughter Virginia (both from different wives/moms). Matteo is 25 and a classically trained working singer (and not bad to look at). And his daughter Virginia – who was 9 when they were recording some of this – has pitch, tone, and clarity that plenty of singers four or five times her age would kill for. Virginia's solo track "When Christmas Comes Around' from The Polar Express movie is on Disc Two.
It doesn't stop there. Lalah Hathaway released a duet of 'This Christmas' with her dad Donny who wrote the song and who passed in 1979. Not to be out done, Nelson features their deceased father AND grandfather on the re-release of "A Nelson Family Christmas." None of these are on The List but they're out there if you are so inclined. And speaking of things that didn't make the list. Did we really need another version of "Silent Night?" No. But did I want to cut LGBTQ singer/actor (and live-action Gaston) from The List? Also no. Sometimes tough decisions must be made. That said, Luke Evans' new album "A Song For You" has not 1 but 2 Christmas tracks on it.
This year we also have the oldest (Johnny Mathis who re-recorded his hit "A Child Is Born" this year at 86 years old) and youngest (Virginia Bocelli who's 10) artists ever on The List. For you 80s/90s kids, there are tracks on here from Debbie Gibson, The Backstreet Boys, and Macy Gray. Jody Watley also put out a single this year; a slow, jazzy cover of "Christmas Time Is Here." It's not on The List but go give it a listen and live your best 1980s life.
I've resisted putting "Children, Go Where I Send Thee" on The List for years cuz I've never been fully convinced it's a Christmas song (I feel the same way about "Go Tell It On The Mountain," fwiw.) But I bowed to peer pressure this year and included an amazing acapella version from acapella powerhouses Home Free (whose sound I love) and Kenny Rogers of all people! That it works so well is a tribute to Home Free and a reminder that good acapella can make a lot of bad songs better. To wit, Home Free totally sorted out Alabama's "Christmas In Dixie" and Pentatonix also fixed Whitney Houston's over-vocalized "Do You Hear What I Hear" in just the last couple of years on The List).
And speaking of Kenny, we seem to have really broken down the barn door re. my previous 'No Country' rule. We've got Jason Crabb, Dan + Shay, the aforementioned Kenny Rogers, Home Free AND Dolly Parton all on The List this year. (Though to be clear, Dolly defies any genre. She is a category unto herself and can do no wrong.)
Stream The List on Spotify and Apple Music
Here's the whole list. As always, sent with a prayer for a truly fabulous Christmas and a 2023 filled with peace, prosperity, health, happiness for you and all of yours.
DISC 1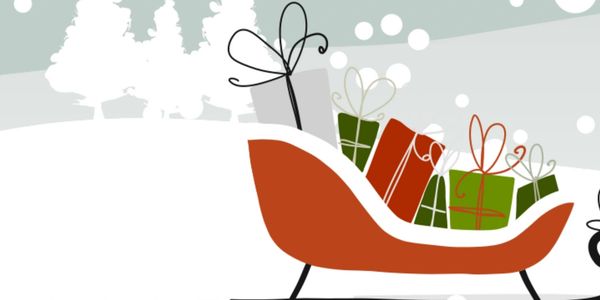 1. It's The Most Wonderful Time Of The Year…Thomas Rhett
2. Hang Up Your Stockin'…Tasha Layton
3. Holiday Party…Dan + Shay
4. Christmas Morning…Megan Nicole
5. Last Christmas…Gloria Estefan & Family
6. Ring Out The Bells…Sarah Connor
7. Children, Go Where I Send Thee…Kenny Rogers w/Home Free
8. Christmas Tonight…Dave Barnes & Hillary Scott
9. Bring On The Cheer…Jules Larson
10. The Greatest Gift…Matteo, Virginia, & Andrea Bocelli
11. Kid On Christmas…Pentatonix w/Meghan Trainor
12. Jingle Bell Rock…Katharine McPhee
13. Here Comes Santa Claus/Jingle Bells…Michael Cavanaugh
14. 'Zat You, Santa Claus?…Marc Martel w/Jared James Nichols
15. There's No Christmas Without You…DCapella
16. Blue Christmas…Macy Gray
17. Everybody Loves Christmas…Chord Overstreet
18. Have Yourself A Merry Little Christmas… Reggie & Ladye Love Smith
19. Angels We Have Heard On High…Praytell & John Guerra
20. When A Child Is Born…Johnny Mathis
Bonus Track
21. Happy Days…Backstreet Boys (This one actually didn't make any sense  til I read that they were paying homage to fellow boy-bander Jason Timberlake's "Can't Stop The Feeling")
DISC 2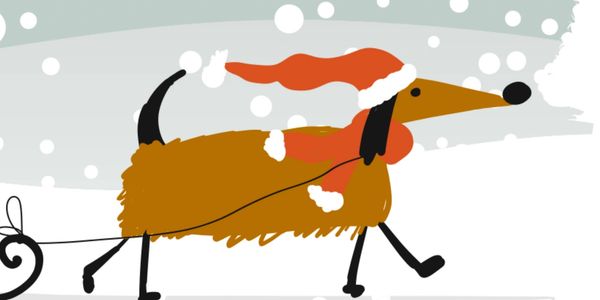 1. Santa Claus Is Coming To Town…DCapella
2. Pick Out A Christmas Tree…Dan + Shay
3. A Smoky Mountain Christmas…Dolly Parton
4. Jolly Holly Holiday…Ziki Hexum
5. It's A Marshmallow World…Sasha Estefan-Coppola
6. Secret Santa…Salem Ilese
7. Jolly Time Of Year…Sarah Connor
8. Joy To The World…JT Hodges
9. Who Could've Dreamed…Jason Crabb
10. It's Christmas Time…Olivia Rox
11. Christmas Star…Debbie Gibson
12. This Christmas…Backstreet Boys
13. Jingle Bells…Kimie Miner
14. What Christmas Means…John Glosson
15. Christmas Time With You…Lindsey Stirling w/Frawley
16. Jingle Bell Rockin' Around The Christmas Tree…Girl Named Tom
17. Feliz Navidad…Frank Ray
18. Let It Snow, Let It Snow/White Christmas…Praytell
19. Please Come Home For Christmas…Jamie O'Neil w/Rodney Good
20. Christmas Tree Farm (Old Timey Version)…Taylor Swift
Bonus Track
21. When Christmas Comes to Town…Virginia Bocelli
For more playlists, epic Christmas Playlists, visit: https://kevinschristmasplaylist.com/