The Eagle LA, located at 4219 Santa Monica Boulevard, in East Hollywood, is the latest LGBTQ+ space to launch a GoFundMe virtual fundraiser in an effort to stay open as the COVID-19 pandemic continues to ravage queer spaces into extinction. The space has been a watering hole for members of the leather community for well over 53 years under different incarnations and could close permanently if they don't get monetary aid.
Owner Charlie Matula and resident DJ, Eric Pruitt, are hoping to raise $240,000 to help pay for business loans, utilities and other incurred expenses as they ride out the Los Angeles County's current shutdown of bars during COVID. It could take months until it is safe to reopen bars on Los Angeles.
As of the posting of this piece the GoFundMe page has raised well over $46,000 since it launched yesterday. It is over twice the amount that the Redline Bar in DTLA has raised, which is currently under $20,000 since their GoFundMe launched on January 6, 2021.
The ask to to save the Eagle LA is as follows:
Dear Eagle LA Family and Friends,
Since 2006, Eagle LA has prided itself on being a safe haven for the LGBTQI+ Community to come together and express it's diversity free from judgment, as well as an open door policy, neighborhood-gathering place. This historic location has been serving the community for over 53 years with 4 different incarnations: The Shed, The Outcast, Gauntlet II, and now Eagle LA.

When COVID hit in March and closed our doors, we hunkered down and did everything possible to stay in business. Surviving this devastating financial hardship has been extremely difficult.  Although we did receive relief loans at the beginning of the pandemic, we never expected the forced closures to go on this long. Those funds are now running out, and the currently proposed COVID relief bill for small business does not go nearly far enough to help the mostly impacted restaurant and bar industry. We have lost too many historic venues resulting from this pandemic already, which is changing the face of our community.
This is why we are asking for your help to keep Eagle LA from closing permanently.
All money raised will pay incurred expenses, business loans, utilities and so on.
With your support, we'll be able to continue to ride this out until we can safely reopen in what is expected to be months from now.
On behalf of Charlie, Hunter, Vince & the entire Eagle LA Family,
we thank you for your support during this time of crisis, and for the past 14 years.
 Please share this with those that you know.
Cheers –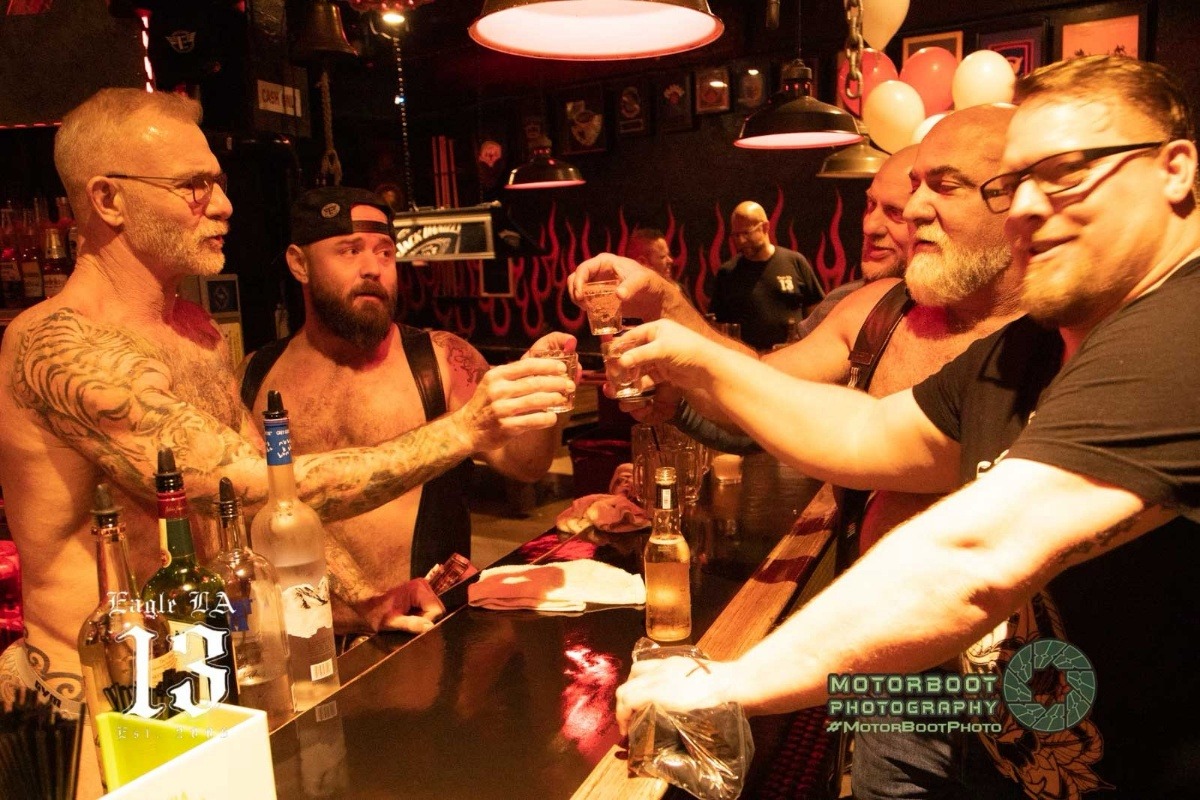 To make a donation, click here.