Los Angeles County Department of Public Health has a new testing program designed to increase and facilitate access to COVID-19 tests for LA County residents who are unable to obtain appointments. The Pick-Up Testing Kit program allows residents to pick up a PCR test kit, perform the test and return the completed test to designated sites for processing. Residents will be notified of their test results within 24-48 hours.
The new Pick-Up Testing Kit program will operate at 13 testing sites across LA County. The COVID-19 Testing site at Plummer Park, located at 7377 Santa Monica Blvd is one of those participating locations. The site is open from Tuesday to Saturday from 9 a.m. to 5:30 p.m.
Pick-Up Testing Kits will be available without an appointment and until daily supplies are exhausted at designated locations. In alignment with all our LA County operated testing locations, the Pick-Up Testing Kits will also be concurrently testing for COVID-19 and Influenza (A and B).
Note: The Pick-Up Testing Kit is a PCR test that requires individuals to register, self-test and return completed test for results. These kits are not rapid test kits.
Pick-Up Testing Kits are provided at no cost to for those who meet the following criteria:
Have symptoms of COVID-19, OR
Think you were exposed to COVID-19.
How The "Pick-up Test Kit" Works:  
Residents can pick up a Home Test Kits at selected sites, perform the test at home or in their car, and return the completed test with their sample to the same site.
Important: You will need an email account to register your test kit online and receive your results. Guardians or caregivers may order test kits for persons for whom they provide care.
Register and activate your test kit utilizing the unique link provided on the outside instructions of your Testing Kit Packet.
Follow instruction on proper sample collection from your nose.
Drop of the sample at the test site where you picked up your kit.
You will receive your result within 24-48 hours after the lab receives your sample. Fulgent Genetics will send you an email to notify you when your results are ready to view.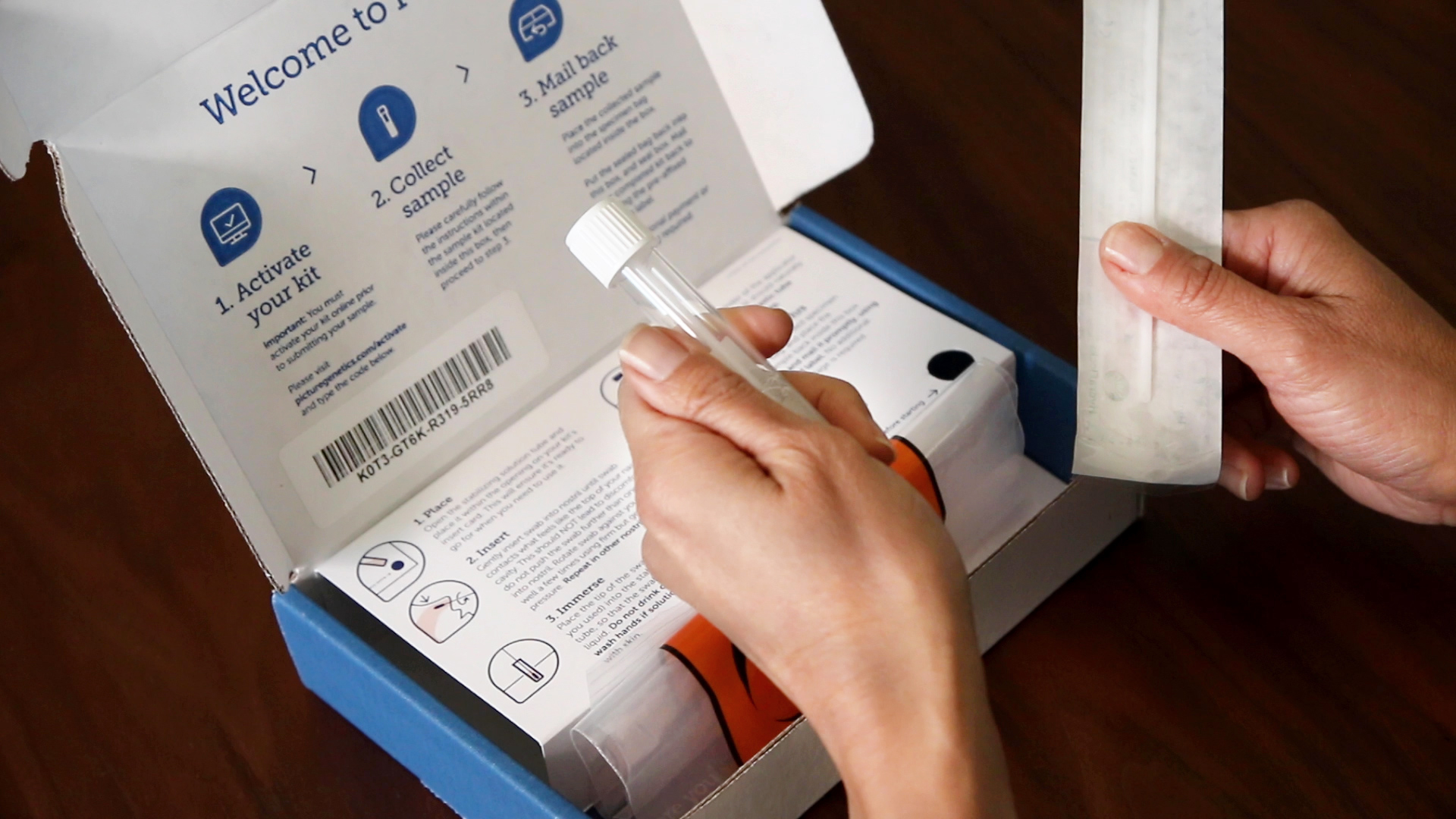 Important Information
As you wait to receive your test kit results, please be sure to:

stay at home,
avoid contact with others,
wear a mask, and
wash your hands often.

The test kit is for immediate use only. You should collect and return your sample within 3-5 days of receiving the test kit.
The test as at no-cost to you. However, they ask that you enter your health insurance information so LA County can get reimbursed for the cost of the test. You do NOT need insurance to get a test kit.
Please note these testing kits are available to all LA County resident who are experiencing symptoms or believe they have been exposed to someone with COVID-19. The "Pick-Up Testing Kits" are not for use by those testing as requirement to return to school, work or participating in team sports.
Individuals who need to get tested as part of a work requirement, school requirement or other activities should seek testing via their employer, school district or entity requiring the testing.
The complete Pick-up Testing Kit Locations are as follows:
| | | |
| --- | --- | --- |
| Obregon Park | 4021 East 1st Street, LA, CA 90063 | Mon-Fr, 8am-4pm |
| Memorial Park North Recreation Center | 320 N. Orange Ave., Azusa, CA 91702 | Mon-Sat, 8am-4pm |
| San Gabriel Valley Airport | 4015 Santa Anita Ave., El Monte, CA 91731 | Mon-Sat, 7:30am-4pm |
| Wingate Park | 735 North Glendora, Covina, CA 91724 | Mon-Fri, 7:30-5:30pm |
| MLK Medical Campus | 12021 S. Wilmington Ave., Los Angeles, CA 90059 | Mon-Sun, 8am-3pm |
| Ted Watkins Park | 1335 East 103rd Street, LA, CA 90002 | M-F, 8am-4pm |
| Helen Keller Park | 12521 S. Vermont Ave., Los Angeles, CA 90044 | Mon-Fri, 8am-4pm |
| Poinsettia Recreation Center – Front Lawn | 7341 Willoughby Ave, Los Angeles, CA 90046 | Tues-Sat, 8am-4pm |
| Plummer Park | 7377 Santa Monica Blvd, Los Angeles, CA 90046 | Tues-Sat, 9am-5:30pm |
| Boys & Girls Club of San Fernando Valley | 11251 Glenoaks Blvd, Pacoima, CA 92331 | Mon-Fri, 9am-5pm |
| Clara Street Park | 4835 Clara St, Cudahy, CA 90201 | Mon-Sun, 8am-5pm |
| Palmdale Hammack Center | 815 E Avenue Q6, Palmdale CA 93550 | Mon-Sat,7am-3pm |
| College of the Canyons – Santa Clarita | 26455 Rockwell Canyon Rd., Santa Clarita, CA 91355 | Mon-Sat, 7:30am-4pm |